The revolutionary chiller-ready portable tub featured in our cold + hot plunge system.
🥇 Rated "Best Portable Ice Bath" by SHAPE and Well + Good. 
Features:
Designed for full immersion of all body types - 59"L x 32"W x 27"D 

Durable and comfortable drop-stitch construction with triple layer EVA cushioned bottom 

Air-gap insulating body and locking lid maintains temperature to keep ice longer

Stainless steel chiller connections outlast plastic designs that become brittle and crack over time - connect to any chiller!

Conveniently stores and travels in a duffle-style backpack

All-weather indoor and outdoor performance

Easy garden hose drainage

30-day money back satisfaction guarantee
When you're ready to go iceless, upgrading is easy. Just connect one of our Wi-Fi enabled smart chillers for the most versatile cold + hot plunge system available. 




Regular price
$990.00 USD
Regular price
Sale price
$990.00 USD
Unit price
per
Sale
Sold out
Availability: Ships in 1-2 business days
View full details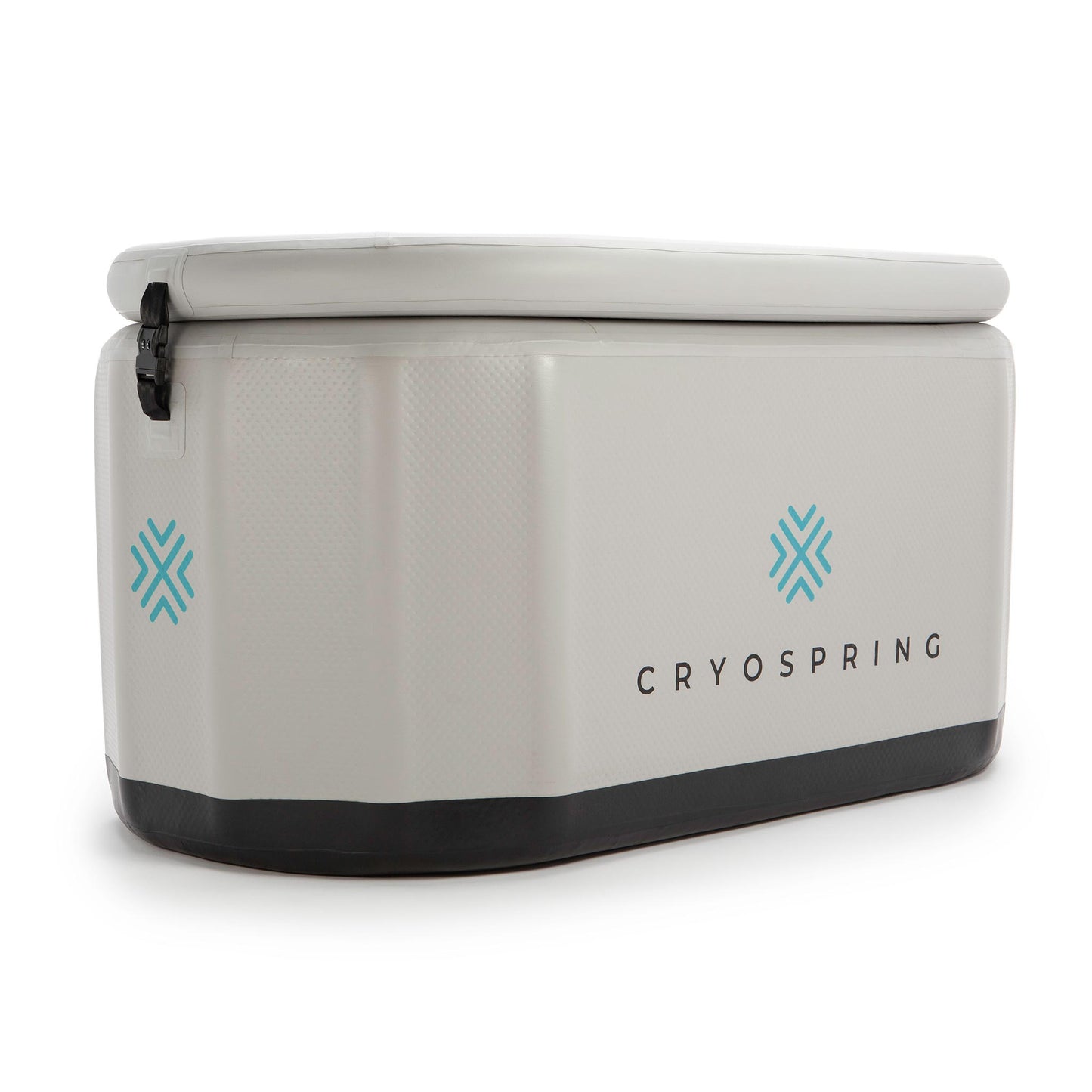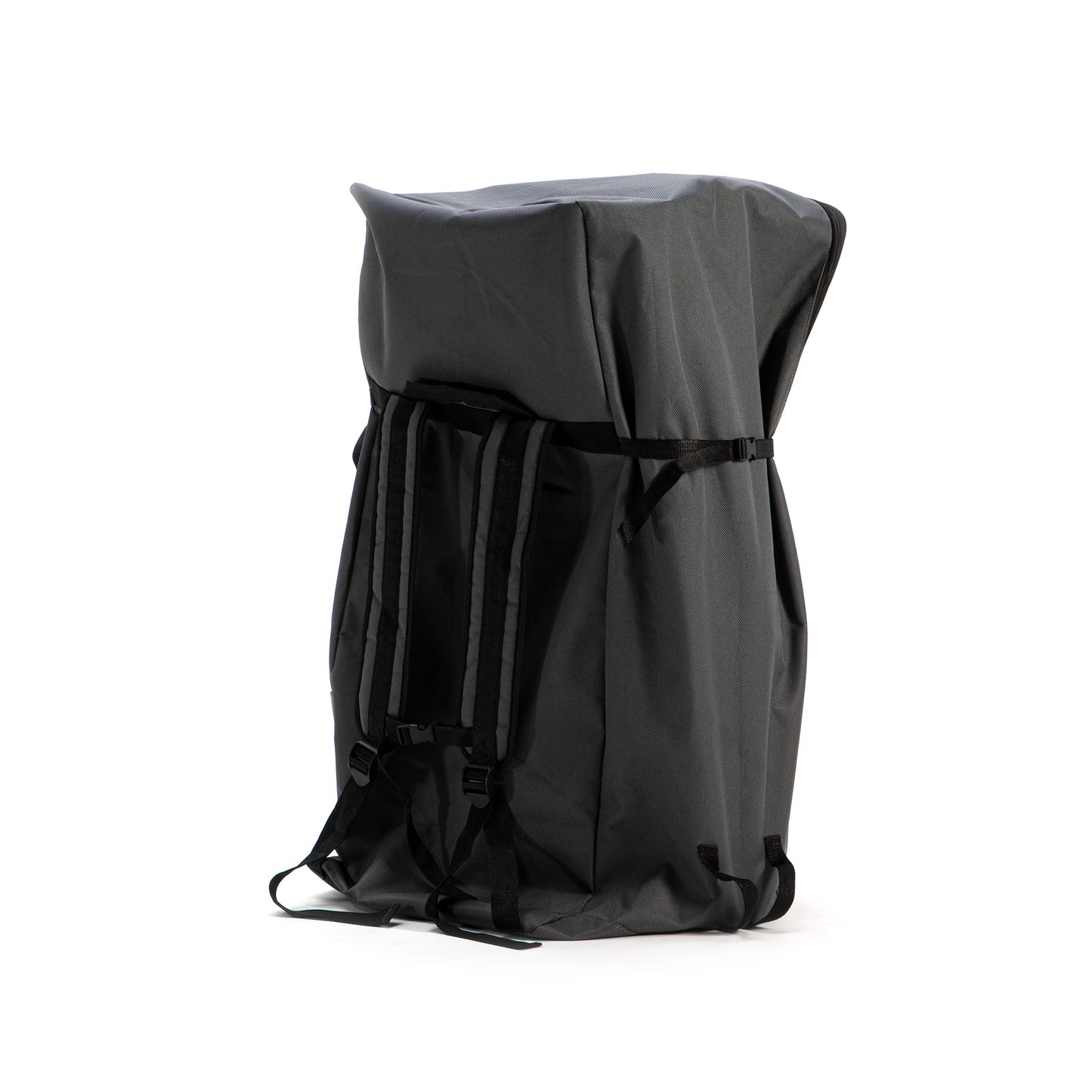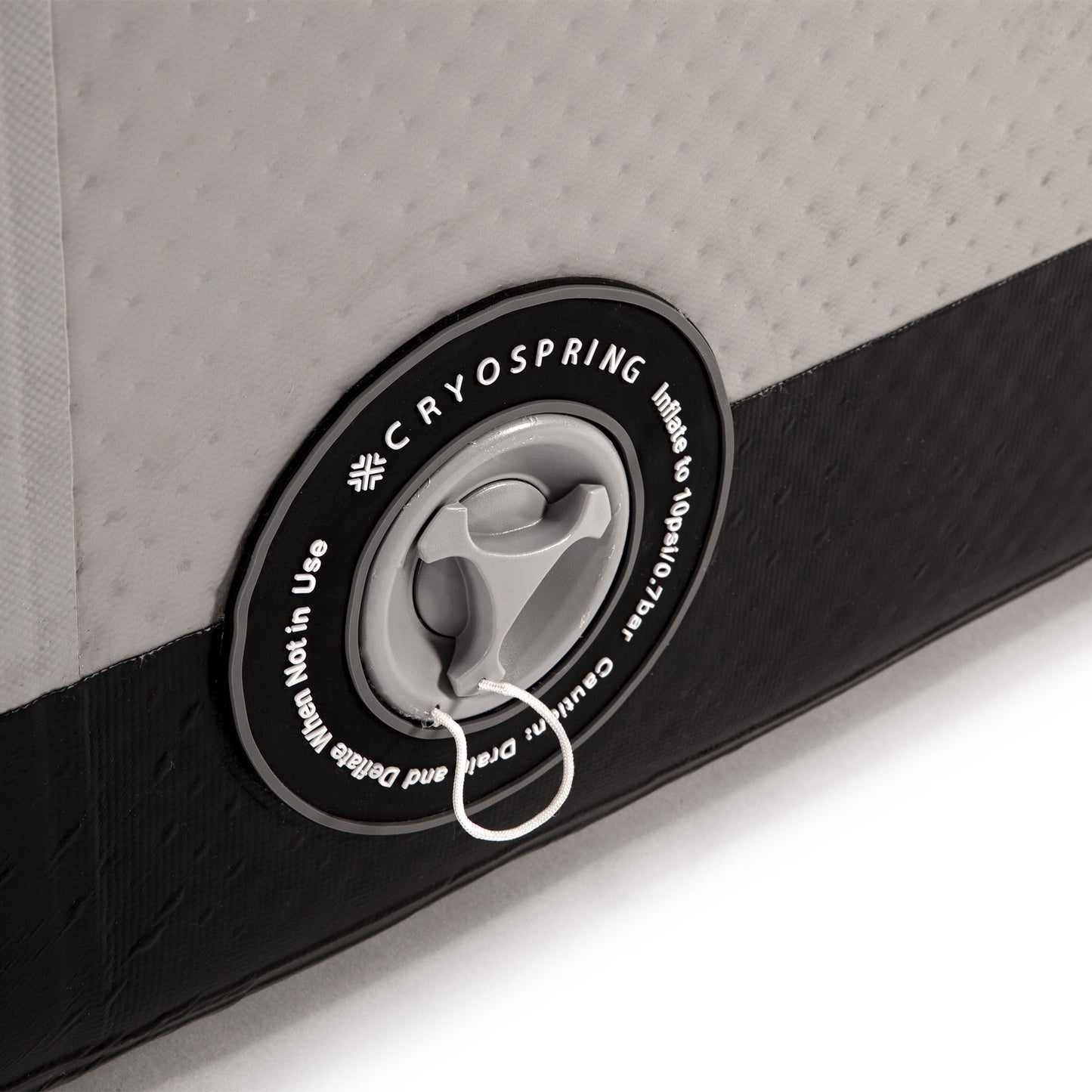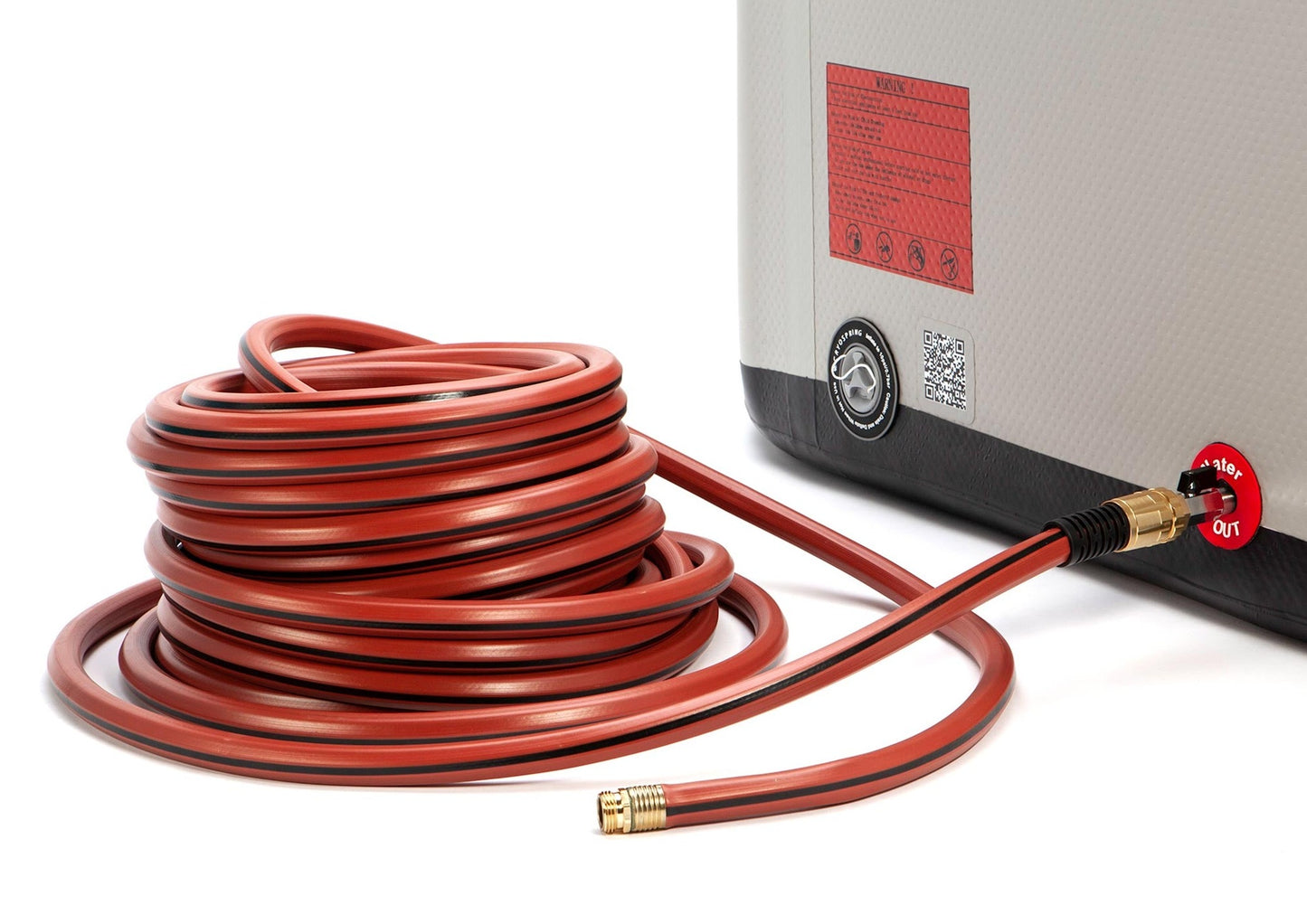 Collapsible content
What's Included

Tub and rigid insulating lid with locking buckles, plus:

Travel backpack

Pump/vacuum

Skimmer net

Garden hose drain adapter

Repair kit

Synching strap
Details

External dimensions w/o lid: 58"(L) x 32"(W) x 27"(H)

Max water capacity: ~135 gallons

Empty weight (tub only): ~21.5lbs

Filled weight (max fill): ~1,148lbs
New to cold plunging!
I have been intreagued about the concept of cold plunging for a while now. It's hard to explain how good I feel after using this for a couple of weeks. I am 6 feet tall and 280lbs so I wanted to make sure I bought something that seemed big enough and sturdy enough to give this a legitimate trial. It has been absolutely fantastic! Yes, it's plenty big enough... and yes, it's VERY sturdy. I did not purchase the "chiller / filter" because I wanted to make sure I would actually use the "tub" first before investing in the chiller. I have to say that the experience has been awesome so far. I couldn't be happier!! If you are looking to give this a try, this is absolutelyl the way to go.
Great plunge!!!
I'm loving this plunge, I jump in it every morning! Definitely recommend it and it's big enough for two people.
Great product overall and A+ customer care
It's a nice inflatable ice bath with good build quality. I had some issues with water leaking but customer care was responsive and took care of my issue quickly.
Good ice bath
I was afraid it might be unstable but I had no issues with it. It seems to be well built. And it also comes with the cover to keep the temperature and keep the bugs and dirt away.
So far so good!
Delivered in 2 days after purchase!!! Off to a great start, all questions through support email were answered same day as well.
Very impressive
One of the best investments I've ever made!
I LOVE CRYOSPRING! I was using a cheap cold plunge without a chiller and filling it with ice on a day basis for months, and after doing some research, decided to invest in a Cryospring cold plunge. I live in Arizona and it's ridiculously hot here in the summer, so I was curious to see if the chiller unit would be able to maintain 39 degrees when it's 115 degrees outside (I keep my cold plunge and chiller outside on my balcony) and the water is a chilly 39 degrees every morning when I wake up. This is one of the best investments I've ever made. I've seen benefits physically, such as reduced inflammation, increased energy levels, and better sleep. And my mental and emotional health have also seen improvements, which is why I originally started cold plunging. 12/10 would recommend this product!
Incredible Quality
Spent the past 3 days coaching individuals through their plunges and I've been super impressed! Both new and experienced cold peeps LOVED the ease and comfort of the tub. 100+ degree days with 10+ people in a row and this beast maintained its temp really well. When it would raise, it seemed like it cooled it back down quickly for the next batch. It's deep and comfortable, even for our 6'+ giants to dunk under. The cover is great and easy/light to get on and off. Can't say negative about it!
The best tub in the market
I am a big fan of ice baths and it's something I do almost everyday in my daily routine. I have used many tubs before but let me tell you the CryoSpring tub had been the best tub I've ever used. For so many reasons.
First it's portable, I could take it with me anywhere any time. Being 5'1 I'm able to carry it on my back and enjoy the ice plunge even when I'm visiting friends out of the city.
Second it's made of great insulating material, living in canada I was worried how would I keep my water from freezing at -40°C, and the cryoplunge tub had done the job for me without needing any heater. All I did was covered it with it lid and put a small pump to keep the water from freezing and that was it. Only small blocks of ice would build on top which could break with my hands.
Third and most importantly is that when ice formed on top, after breaking the ice I didn't have to worry about the remaining of the ice blocks on the edges, since with one tap from outside the tub I was able to release the ice and enjoy the plunge
Fourth it's quite big and very comfortable. I could fit 3 people my side easily in it. Seriously! I've even plunged with a friend who was 6'2. So you don't have to worry about fitting.
Fifth it comes with a chiller, so no need to worry about cleaning the water or keeping it cold in the summer. The CryoSpring chiller will do its job 100%, this way you will save on water and ice for sure.
Sixth: the support team are the best they answer all your questions anytime and guide you the best way to set up the tub and taking care of it.
It's 100% recommended to check them out and trust the material.